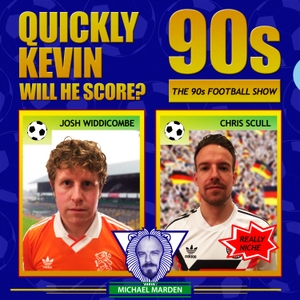 QKWHS - Jon Hare on Sensilbe Soccer : S06 E06
Joining us in the studio this week is the co-creator of one of the most iconic games of the 90's. Sensible Soccer.
Enjoy.
Thanks,
Chris, Josh and Michael.
Twitter: @quicklykevin
Facebook:quicklykevin
Instagram: quicklykevin
Email: [email protected]
 See acast.com/privacy for privacy and opt-out information.