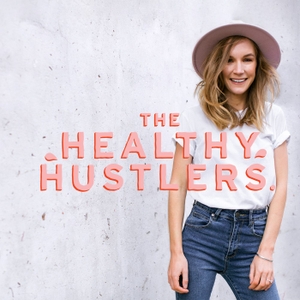 This episode is proudly brought to you by Denada Co, sugar-free, all-natural ice cream. Zero added sugar and zero compromises on deliciousness.
I'm thrilled to be joined by the one and only, Jules Sebastian for today's healthy conversation.
TV Presenter, Fashion Stylist, Philanthropist and Mama, Jules has the kindest soul and warmest nature that oozes through our whole conversation. The creator and host of Tea With Jules, long-form lifestyle interviews with influential guests which she hosts on her YouTube channel, Jules down-to-earth personality captures her guests and allows them to share their experiences and journey in a relaxed manner.
Mum to two gorgeous boys, Jules speaks about how she and her husband Guy lead by example and talk to the boys about different cultures and ways of life. This chat is full of goodness and great vibes, I hope you love it.
Thanks to Denada Co for making this episode possible.
Find Denada Co's sugar-free ice cream at Coles, IGA and local independent grocers and health food stores. Check your local stockist: https://www.denadaco.com/wheretofindus
Follow Jules: https://www.instagram.com/julessebastian
Watch Tea With Jules: https://www.youtube.com/channel/UC6Y0dEiUcSIClA5KkqywvJA
Follow your host, Madelyn: https://www.instagram.com/thehealthyhustlers