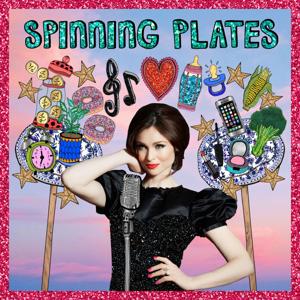 Konnie Huq is a presenter and writer and a mum of two boys aged 8 and 10. She was also the longest serving female presenter of Blue Peter from 1997 to 2008. The Blue Peter link makes us feel like we are almost related. Like my mum, Konnie loved her time on Blue Peter and time flew because she found every day on the programme was so fun and different. We talked about how she and Charlie Brooker got married within 9 months of getting together, how different her two boys are from one another, and how she finds joy in simple things. Konnie and I talked about her children's books about a character called Cookie Haque (hmm, now who could that be based on?) which she writes in chunks on her phone. We also mused on the high expectations people have of parenting these days, when both of us remember long periods waiting in the car while our parents shopped or did errands. And how unthinkable that would be now, when it's all bathtime and bedtime and fitting around the children instead!
Towards the end of our chat we got quite deep and philosophical about the influences in childhood which go on to make the adult. Konnie recognises the little things that her mum taught her as a child that are now very much part of her make up - not wasting food being an important principle which her parents brought with them when they moved to the UK from Bangladesh in the 60s.
So, I hope your ears are feeling agile today because Konnie is lively and lovely and has a brain which will take you on some wonderful tangents! Enjoy!
Spinning Plates is presented by Sophie Ellis Bextor, it is produced by Claire Jones and post-production is by Richard Jones. Hosted on Acast. See acast.com/privacy for more information.