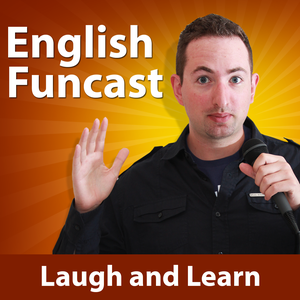 Learn English Funcast #143 - Expert advice, solitary confinement, and DEATH or BOOKA!
07.31.2015 - By Learn English Funcast
In today's episode we learn English from a a man who gives an alcoholic some expert advice. We also learn what you should never forget to take with you into solitary confinement. Finally we learn what death or booka means. Don't forget to go to www.englishfuncast.com where you can read the jokes while listening to the podcast.