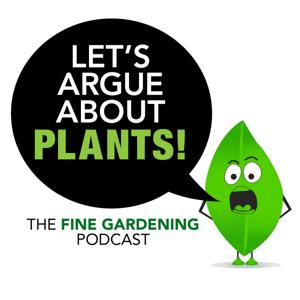 Let's Argue About Plants
By Fine Gardening Magazine
What's Let's Argue About Plants about?
The podcast for people who love plants—but not always the same ones.
Brought to you by the editors of Fine Gardening, this fun, informative podcast tackles all things topical in gardening. You'll listen to the insights (and arguments) of Editor-in-Chief Steve Aitken and Senior Editor Danielle Sherry as they discuss various horticultural subjects on a deeper level. You will also hear from today's leading horticultural minds who will offer their wisdom and opinions about what you might want to grow in your garden. We guarantee you'll be entertained and feel like a better gardener.