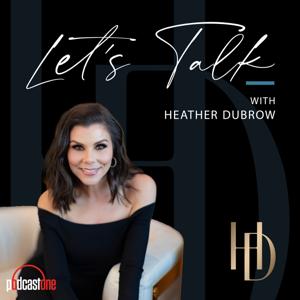 Let's Talk With Heather Dubrow
By PodcastOne
What's Let's Talk With Heather Dubrow about?
Heather Dubrow is an actress, television personality, entrepreneur, author and cast member of The Real Housewives of Orange County. This proud wife (Dr Terry Dubrow, BOTCHED) and mom of 4 amazing humans is here to start conversations!
"Let's Talk with Heather Dubrow" delves into all things lifestyle, health, wellness, beauty, design, relationships, parenting, travel, style and more! This show is equal parts light, fun chats combined with important, deeper conversations. Always authentic, ever evolving. With guests ranging from Heather's celebrity friends to experts and tastemakers - you can expect to learn, laugh, and always be in the know. Join in on the conversation now and Let's Talk!!