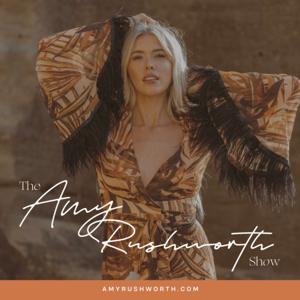 95 - Liberate Your Perception of Money + Wealth (Solo Episode) with Amy Rushworth
02.10.2022 - By The Amy Rushworth Show
One of my missions is to liberate you from anything that keeps you feeling small, tethered or restrained from living your FREEST, yummiest, most unapologetic life. Naturally, money is a huge part of our reality and can be a powerful instrument for the way we live, lead, show up and circulate our impact. In this episode, I share a handful of paradigms around the way I personally relate to money, building wealth and feeling abundantly free.
If you loved this episode, DM me about Wealth Body God - launching now!
The earlybird investment for this deeeeeeep, healing program is 888 GBP until Tuesday, before she rises to 2888 GBP.
DM me with the word MONEY to find out the juice.
In the meantime, check out my most popular free Abundance Bundle >>> https://amy-rushworth.mykajabi.com/free-abundance-bundle