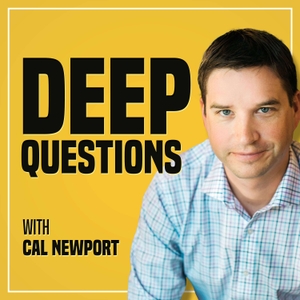 Below are the topics covered in today's listener calls mini-episode (with timestamps). For instructions on submitting your own questions, go to calnewport.com/podcast. 
 - Managing a "waiting on" list. [2:57]
 - Emotion-driven attention residue. [9:40] 
 - Drifting from time block schedules. [15:29]
 - Relationship Counseling: Batching dirty dishes? [20:48]
 - Organizing research. [25:39]
 - Emotions, energy, and productivity. [32:20]
Thanks to Jay Kerstens for the intro music.