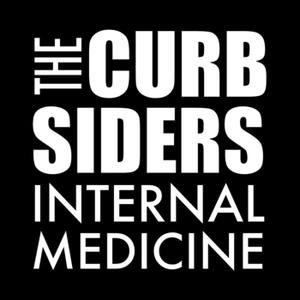 We've got a neutropenic fever and the only cure is...more cowbell? LIVE! It's neutropenic fever (aka febrile neutropenia) deconstructed with infectious diseases expert, Dr. Susan Seo (Memorial Sloan Kettering Cancer Center). Topics: identifying low vs high risk patients, initial labs & imaging, empiric antibiotic therapy, when to add antifungals, de-escalation, and the G-CSF controversy. 
Free CME for this episode at curbsiders.vcuhealth.org!
Episodes | Subscribe | Spotify | Swag! | Top Picks | Mailing List | [email protected] | Free CME!
Credits
Writer and Producer: Matthew Watto MD, FACP
Infographic: Edison Jyang
Cover Art: Kate Grant MBChb, MRCGP
Hosts: Matthew Watto MD, FACP; Paul Williams MD, FACP   
Reviewer: Matthew Watto MD, FACP
Editor: Matthew Watto MD (written materials); Clair Morgan of nodderly.com
Guest: Susan Seo MD
Sponsor: American College of Physicians acponline.org/100curb
ACP CME 100 virtual video package includes 75 hours of practice-changing updates by expert faculty from Internal Medicine Meeting 2021 acponline.org/100CURB. Plus enjoy an exclusive: 25 bonus CME sessions and access until June 1, 2024!
Sponsor: BetterHelp betterhelp.com/curb
​​Special offer for Curbsiders listeners: get 10% off your first month at betterhelp.com/curb
Sponsor: Provider Solutions & Development info.PSDConnect.org/curbsiders
Start the conversation or reach out to one of their career navigators today at info.PSDConnect.org/curbsiders  
CME Partner: VCU Health CE
The Curbsiders are partnering with VCU Health Continuing Education to offer FREE continuing education credits for physicians and other healthcare professionals. Visit curbsiders.vcuhealth.org.
Show Segments
Intro, disclaimer, guest bio
Guest one-liner, Picks of the Week*
Case from Kashlak; Definitions
Initial workup for neutropenic fever 
Low risk neutropenic fever
High risk neutropenic fever
When to add antifungal coverage, G-CSF
Audience questions
Outro