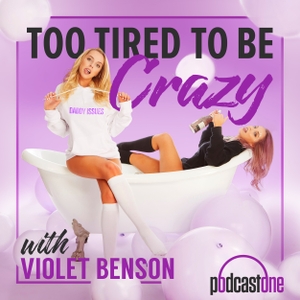 "I know that you're superwoman but even superwoman is only one person. You need people sometimes… and that's okay."
On this episode, the talented Kiana Ledé joins me to discuss our zodiac signs, growing up mixed, her music and what inspires her, losing our virginity, sex, second chances, the harm in dating potential.
We also address, what we look for in a man, masturbating, feelings, boys, payback on a cheating ex, and our first time opening up on our experience with sexual assault.
We then get into love, how your thoughts become reality, learning to love yourself and changing your perspective on dating, boundaries, and how to get what you want.
We end the podcast with a discussion about mental health, Kiana's battle with bipolar disorder, her recent depressive suicidal episode, and how she got better.
National Suicide Prevention Lifeline: 800-273-8255
Check out Kiana's album Kiki and follow her on Instagram at @Kianalede
Don't forget to subscribe and @TooTiredToBeCrazy on Instagram and I'll see you next Thursday!! <3