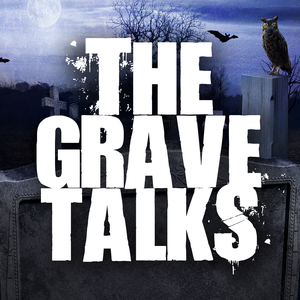 Malvern Manor has become one of the most well known haunted destinations in the United States. Initially opened as a hotel at the turn of the century, it was converted into a nursing facility and eventually a group home. As time would pass, it would eventually fall into disrepair with only the spirits of the past residing behind its walls. Today the Malvern Manor is home to many souls, some with various personalities, some with a dark history of murder, innocent children who left the world too early, and many others. Today we hear about what life is like today at Malvern Manor with Josh Heard.
Did any of the former patients who resided at the Malvern Manor have demons attached to them?
Some people loved working or staying at the Malvern Manor; others couldn't stand it – does the building decide who it accepts?
How has activity ramped up during COVID-19 at Malvern Manor?
Does the Malvern Manor attract spirits who never lived there when it was an active facility?
As a Grave Keeper, for $5 per month you will get:
Access to every episode of our show, AD-FREE – MONTHS BEFORE THEY GO PUBLIC.
Access to every EXCLUSIVE PART 2 episode of our show for Grave Keeper Only!
Access to submit questions to upcoming guests of our show.
The "good feeling" knowing that you are keeping this show alive (It really does feel good!)
Listen to part two of this interview and get exclusive access to HUNDREDS of bonus episodes at http://www.patreon.com/thegravetalks