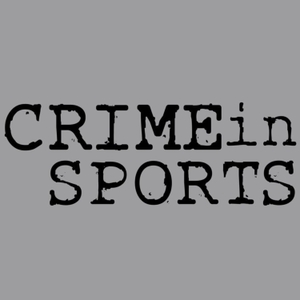 #173 - Machette, Paint Thinner & Gasoline - The Unsparingness of Ugueth Urbina
08.20.2019 - By Crime in Sports
This week, we look at man who came from nothing, and achieved his dream of being a major leaguer. Not only that, he was an all star, and World Series Champion... But that all unraveled, and it ended up with some nasty charges involving a machete, some gasoline, a little paint thinner & a lighter. These charges would land him in Venezuelan prison with his good name ruined. He also indiscriminately fires hand guns from car windows & is not above a bar brawl. Did we mention that his mother was kidnapped & sold to a Columbian revolutionary gang & held for millions in ransom? Or that the rescue attempt was straight from an 80's action movie, complete with M-16s & exploding fuel tanks?? It's insane!!
Pitch your way to the States, hope your mother is rescued from kidnappers, and show zero mercy to anyone who works for you with Ugueth Urbina!!!
Check us out, every Tuesday!
We will continue to bring you the biggest idiots in sports history!! 
Hosted by James Pietragallo & Jimmie Whisman 
Donate at... patreon.com/crimeinsports or with paypal.com using our email: crimeinsports@gmail.com 
Get all the CIS & STM merch at crimeinsports.threadless.com 
Go to shutupandgivememurder.com for all things CIS & STM!! 
Contact us on... twitter.com/crimeinsports 
crimeinsports@gmail.com 
facebook.com/Crimeinsports 
instagram.com/smalltownmurder