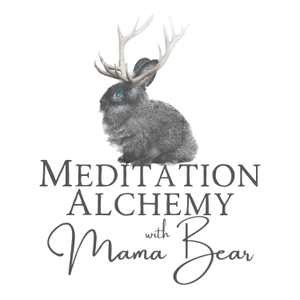 Meditation Alchemy with Mama Bear
By Lauren Bear
What's Meditation Alchemy with Mama Bear about?
Rebel Meditation with Lauren Bear. Imperfect and unpolished guided meditations. I (Lauren) am an eccentric, wild, and witchy woman; I do things my own way. New at this whole recording thing, there will be a learning curve, but my unique sense of humor and questionable word choices will gradually emerge.
I've studied meditation for a really long time, including cool experiences in Thailand, and studying with a Tibetan Lama. I used to be a scientist, now I'm a woo-woo Goddess.
After a safari that included crazy-lux tent in the Okavango Delta, I keep trying to up the luxury in my weekend camping game. May I say, that I think the word glamping is super lame. I don't know, let's call it 'le camping' or something. I hope you dig these meditations.