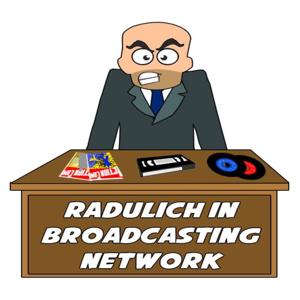 Metal Hammer of Doom: Lordi - The Masterbeast from the Moon
08.05.2022 - By W2M Network
Jesse Starcher, Robert Cooper and Mark Radulich present their Lordi The Masterbeast From the Moon Lordiversity 2021 Review!
Lordiversity is a box set by the Finnish hard rock band Lordi. The box set contains their eleventh to seventeenth studio albums: Skelectric Dinosaur, Superflytrap, The Masterbeast from the Moon, Abusement Park, Humanimals, Abracadaver and Spooky Sextravaganza Spectacular. It is a follow-up to the band's previous release Killection.
Lordiversity was released on CD and vinyl formats on 26 November 2021 via AFM Records.
On The Masterbeast from the Moon, the band was influenced by Rush and Pink Floyd.
Check us out on the player of your choice https://linktr.ee/markkind76
Mark Radulich and his wacky podcast on all the things:
https://linktr.ee/markkind76
also
snapchat: markkind76
FB Messenger: Mark Radulich LCSW
Tiktok: @markradulich
twitter: @MarkRadulich