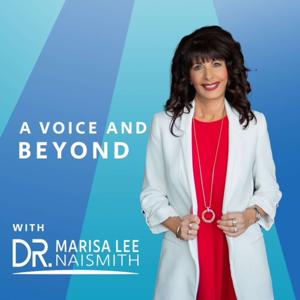 #52. Mindfulness: You Can Unlock the Power of your Mind With Evan Dunn
02.27.2022 - By A Voice and Beyond
Today's guest is Evan Dunn. Many of us identify so strongly with the thoughts that are running through our minds that we begin to believe those thoughts and sometimes it can be difficult to sort through all the doubts and uncertainties that you experience in the process. However, our thoughts do not define us and they are not always the truth. Mindfulness is a practice that helps us to dis-identify with those thoughts and manage our emotions so we can live a far more intentional life. 
Evan Dunn is a mindfulness coach for Take the Stage Coaching, a professional opera singer and host of Take the Stage Coaching podcast. Evan describes mindfulness as a way to discover who we truly are, connect to our deepest feelings, learn how to process these feelings and ultimately become more empowered in the future. Evan believes that we all have the power to design a life where we feel so much better than we at present and the only person who can make that happen is you. 
In this episode Evan explains the true meaning of mindfulness, he gives us some tools we can use to become more mindful and the benefits it can have on all us in our relationships with others as well as our own physical, mental and emotional health. The past lives as a memory and the future as thoughts. We all have a choice in life and you don't want to miss Evan's great advice for designing the lives we choose for ourselves.
In this episode 1:16 - Introduction 10:17 - Evan's early performance career 11:58 - What is Take the Stage Coaching? 15:40 - Mindfulness explained 29:45 - Tools that Evan uses to teach mindfulness  31:28 - A mindfulness role-play example 49:28 - Is Meditation a mindfulness tool? 53:45 - Resources available to learn more about mindfulness 1:01:40 - As voice teachers how can we help our students 1:04:51 - Evan's personal mindfulness discoveries 
For more go to https://drmarisaleenaismith.com/51
Like this episode? Please leave a review here - even one sentence helps!
Follow me on Instagram.