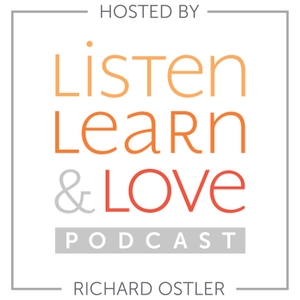 My friend Mindi Holmgren and Justin Holmgren join us to share about the sudden death of their husband/brother at age 35. Corey, who drowned in the community swimming pool on January 19th 2019, was a Military Chaplain and LMFT working at Lifestar in Murray, Utah who helped hundreds during his lifetime. Mindi and Corey are the parents of four—with their last child born 6 weeks after Corey's death.

Mindi and Justin share about Corey's life work (which one of Corey's clients, Tate LeBaron spoke about in Episode 422), how to help those with a sudden and tragic family death, what to say and not to say, and how they are making their way forward. They also talk about how their testimony has deepened and their thoughts about the plan of salvation to bring hope and the Atonement of Jesus Christ to help bring healing. They also talk about how there is sometimes no answers and how to live with faith during mortality.

The Holmgren family has started a non-profit organization in Corey's name. Check it out at coreyholmgren.org. If you are interested in donating to their cause, you can do so right on their website or through Venmo at @chmemfund.

If you are dealing with a sudden and tragic family death, want to help others, or want your faith strengthened, please listen to this podcast. It is powerful and moving. It is sacred ground to listen to and witness this family story.

You can reach Mindi on IG at @focusingoneternity and Justin on IG or Twitter at @justinholmgren. Thank you Mindi and Justin for being on the podcast and sharing your story. Great job. It honors Corey and gives us better insights to help others.