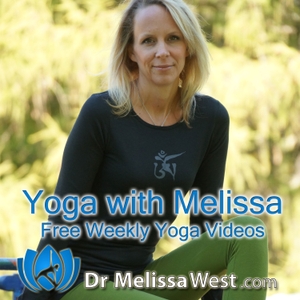 20 minute Daily Eye Yoga Class | Yoga with Melissa 557
01.22.2021 - By Yoga with Melissa
20 minute Daily Eye Yoga Class
This is a 20 minute, real time yoga class that you can do daily for your eyes. These six exercises will reduce the eye strain that we experience from staring at our computer screens for hours on end and focusing on objects that are close in.
Eye yoga also stimulates your vagus nerve. When we mindfully practice eye yoga, we are actually stimulating the ventral vagus nerve and sending a message to our brain that it is okay to relax.
So when you stimulate your vagus nerve with eye yoga, you are actually sending a message to your body that it is time to relax and de-stress, which will lead to long-term improvements in mood, well-being and resilience.
If you are looking to reduce the eye strain from screen time and reduce stress, improve your relaxation response, this eye yoga video is for you.