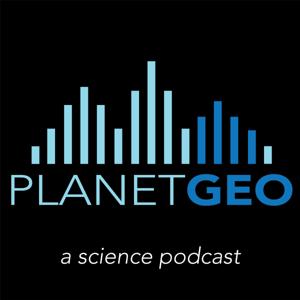 Join us in a preview to our full interview with science writer Steve Olson!
In this GeoShort, we cover the modern science of Mount St. Helens, a bit about Steve's writing career, and discuss the importance of geoscience!  
Tune in next week for the full interview. In the book, Steve writes about the forestry industry, the history of the National Forest, and he tells the human side of the story before, during, and after the eruption.  In this interview, we ask Steve a series of questions that came to mind as we read his book.  So sit back, relax, and enjoy this outstanding conversation with author Steve Olson.  The stories are fantastic. 
——————————————————
Instagram: @planetgeocast
Twitter: @planetgeocast
Facebook: @planetgeocast
Email: [email protected]
Website: www.planetgeocast.com  Like, Subscribe, and leave us a Rating!
——————————————————
Instagram: @planetgeocast
Twitter: @planetgeocast
Facebook: @planetgeocast
Support us: https://planetgeocast.com/support-us
Email: [email protected]
Website: https://planetgeocast.com/