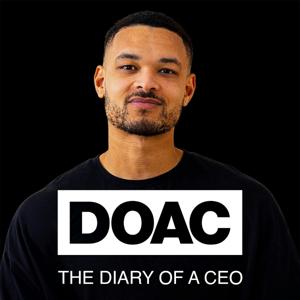 In these 'Moment' episodes of my podcast, I'll be selecting my favourite moments from previous episodes of The Diary Of A CEO.
It seems that in the modern world we live in 'anxiety' is a word we are all becoming far too familiar with. The same can be said for many celebrities and online personalities who at first glance may seem untouchable, however when you look a little deeper, no one has it all worked out.
In this extremely open and honest clip, Jim reveals how a complicated childhood became the source of many of his issues. He also reveals how he has come to identify and overcome his anxiety for both himself and his new family on the way!
Episode 78 - https://g2ul0.app.link/zubmaijq0ib
Jim:
https://www.youtube.com/user/j1mmyb0bba
https://www.instagram.com/jimchapman/
https://twitter.com/jimchapman