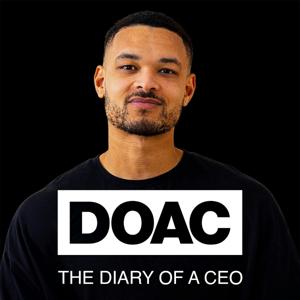 In these 'Moment' episodes of my podcast, I'll be selecting my favourite moments from previous episodes of The Diary Of A CEO.
It's becoming more and more apparent that in the modern world, many people are losing touch with who they really are. The systems of society which we live in today are turning us away from our truths and toward becoming who we think we're supposed to be.
Like many others, Mary Portas was once one of those people. The high street queen had it all, and yet she admits something was missing. 
In this moment clip, Mary reveals how she lost herself, and thankfully, how she found her truth.
Episode 85 - https://g2ul0.app.link/yapp2HjGLjb 
Mary:
https://twitter.com/maryportas
https://www.instagram.com/maryportasofficial/