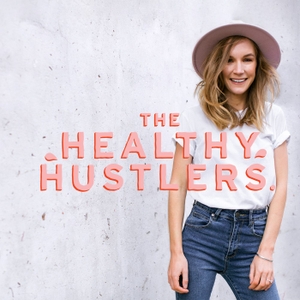 This episode of The Healthy Hustlers is proudly brought to you by Bugaboo.
Bugaboo prams are made to lighten your load and turn every day into an enjoyable
Adventure.
Today I'm thrilled to be joined by fitness expert, blogger, and female health advocate, Britt Noonan.
Britt is mum to two beautiful girls, Milly and Remi with another bundle of joy on joining her tribe early next year. Britt and her young family live in beautiful Byron Bay, Britt is a firm believer that every woman is deserving of loving who they are. She passionately helps women do exactly this by openly and honestly sharing her own struggles while also inspiring her loyal community by sharing insights and snippets into the things that bring her joy and peace.
Passionate about mental health, motherhood, and wellness, Britt is constantly giving her community of like-minded Mama's tips, tools, and advice to live a happier, healthier life which is exactly why I wanted her to join me on the mics for this episode of The Motherhood Series.
Britt is real, relatable and incredibly kind. Her journey of self-discovery and healing has been a catalyze for her purpose-driven life where she is know now inspire and help others live a life of worthiness, self-love, and good health.
Thank you to Bugaboo for making this episode of The Healthy Hustlers possible.
Time to turn every day into an enjoyable adventure with Bugaboo Bee6.
To order your Bugaboo Bee6 visit: www.bugaboo.com/au-en/
Follow Britt: https://www.instagram.com/bybrittanynoonan
Shop Britt's range of products: https://bybrittanynoonan.com/shop
Follow your host, Madelyn: https://www.instagram.com/_madelyncarafa
Follow The Healthy Hustlers Podcast for all guest news and updates: https://www.instagram.com/thehealthyhustlers.podcast
Join Healthy Hustlers Facebook Community: https://www.facebook.com/groups/288287145154102
Download your FREE HEALTHY GUIDES today: https://www.thehealthyhustlers.com/healthy-guide