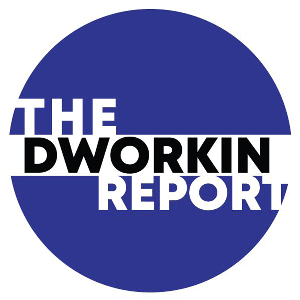 Mueller's former intel briefer just wrote the book on how to remove a president
11.15.2018 - By The Dworkin Report
Scott interviews former CIA officer David Priess about his new book, How to Get Rid of a President: History's Guide to Removing Unpopular, Unable, or Unfit Chief Executives. It's Priess' second book and his first solo effort, which deep dives all of the many times that Americans have sought to remove a sitting President before the end of his term, most of which have failed miserably. His study of the crash landings and his evaluation of the exceedingly rare successes like Richard Nixon highlights the founders intent that Presidents should be removed at the ballot box above all other methods, and why that's relevant during present times.
You can find the book on Amazon here:

Click here to donate to the Dworkin Report.
Disclosure: We use Amazon affiliate ad links.
---
Support this podcast: https://anchor.fm/dworkinreport/support