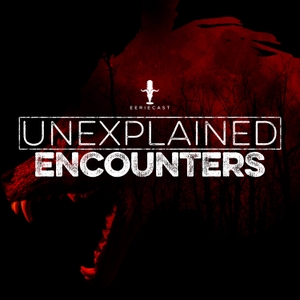 From creepy creatures to scary scouts, today's episode will give you the chills only the great outdoors can give.
Get 10 Free Meals (including shipping) with HelloFresh by going to hellofresh.com/dpp10 and using code dpp10!
Get the help you deserve with BetterHelp - Go to betterhelp.com/dpp and get 10% off your first month!
Subscribe to Freaky Folklore on Spotify and iTunes!
Spotify: https://open.spotify.com/show/0uiX155WEJnN7QVRfo3aQY
iTunes: https://podcasts.apple.com/podcast/idhttps-podcasts-apple-com-us-podcast-freaky-folklore/id1550361184
Subscribe on Spotify! https://open.spotify.com/show/3mNZyXkaJPLwUwcjkz6Pv2
Please Review Us on iTunes! https://podcasts.apple.com/us/podcast/darkness-prevails-podcast-true-horror-stories/id1152248491
Submit Your Story Here: https://www.darkstories.org/
Get Darkness Prevails Podcast Merchandise! https://teespring.com/stores/darknessprevails
Subscribe on YouTube for More Stories! https://www.youtube.com/channel/UCh_VbMnoL4nuxX_3HYanJbA?sub_confirmation=1
Music used in the Darkness Prevails Podcast has or may have been provided/created by: 
CO.AG: https://www.youtube.com/channel/UCcavSftXHgxLBWwLDm_bNvA
Myuu: https://www.youtube.com/channel/UCiSKnkKCKAQVxMUWpZQobuQ
Jinglepunks: https://jinglepunks.com/
Epidemic Sound: https://www.epidemicsound.com/
Kevin MacLeod: http://incompetech.com/
Dark Music: https://soundcloud.com/darknessprevailspodcast
MrBlackPasta: https://twitter.com/MrBlackPasta
Learn more about your ad choices. Visit megaphone.fm/adchoices