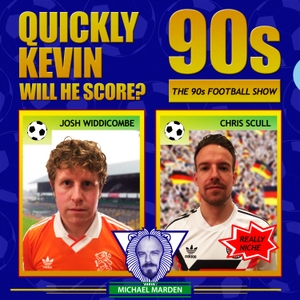 Now That's What I Call Quickly Kevin....Vol. 8
We're back for a mini-series of bonus episodes during the lock-down where we work our way through all the bundles of amazing correspondence we receive from you listeners, and we look back on some of our favourite moments from previous five series.
And as a special aural treat, we close each episode with the silky, dulcet tones of Des Lynam reading some classic poetry. It's not to be missed.
Thanks,
Chris, Josh and Michael.
Twitter: @quicklykevin
Facebook:quicklykevin
Instagram: quicklykevin
Email: [email protected]
 See acast.com/privacy for privacy and opt-out information.