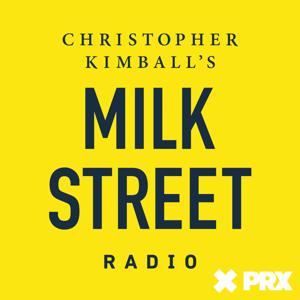 On this Fourth of July, baker Stacey Fong shares highlights from her 50 States/50 Pies project, which includes odes to Nevada's all-you-can-eat buffets, West Virginia's pizza rolls and Tennessee icon Dolly Parton. Plus, live-fire cooking expert Genevieve Taylor reveals showstopping tips for your backyard barbecues; Dan Pashman debates the finer points of ketchup and mustard; and we dress up charred pineapple with spiced honey and coconut ice cream.
Get the recipe for Charred Pineapple With Spiced Honey and Coconut Ice Cream.
We want to hear your culinary tips! Share your cooking hacks, secret ingredients or unexpected techniques with us for a chance to hear yourself on Milk Street Radio! Here's how: https://www.177milkstreet.com/radiotips
Listen to Milk Street Radio on: Apple Podcasts | Stitcher | Spotify Hosted on Acast. See acast.com/privacy for more information.