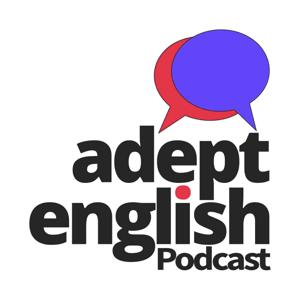 Modal  verbs are everywhere! They are a big part of speech in the English  language. Frankly, in English we use them so much that after a while  they become invisible to us native speakers. Which is why we need to  make them visible again. That's what today's English podcast is all about. Start learning English grammar the easy way, through listening.
Parts Of Speech English Modal Verbs - Practice Using Them Correctly
✔Lesson transcript: https://adeptenglish.com/lessons/parts-of-speech-english-modal-verbs/
If you are learning to speak English, you know modal verbs are an essential component of the structure of a language,  because they enable us to carry out actions or show our attitude  towards something. Something we will all want to do at some point in a  conversation. But it can be quite difficult to understand when you come  from another language.
So the  modal verb "could", if used in conjunction with another verb, will  change the meaning of the sentence. For example, in the sentence "Billy  could eat like a horse," the modal verb "could" is used alongside the  verb "eat" to change its meaning by implying that Billy has the  capability to eat a lot.
As always, the best way to learn this  type of verb modification is to hear them being used. So today we have  lots and lots of practice sentences which walk you through how modal  verbs can and should be used to bring your English conversations alive.
Learn more about our courses here: https://adeptenglish.com/language-courses/
Adept English is here to help with FREE English lessons and language  courses that are unique, modern and deliver results. You can learn to  speak English quickly using our specialised brain training. We get  straight to the point of how you should learn to speak English. We teach  you in a fun and simple way that delivers results. If you want to learn  to speak English, our approach to learning through listening will improve your English fluency.