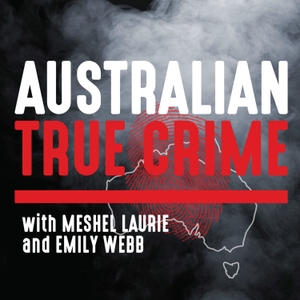 Pentridge Confidential: Self-mutilator Garry David with Vaughn Ruddick - #86
02.06.2019 - By Australian True Crime
Former prison guard Vaughn Ruddick is back with more insider stories of his time at Melbourne's notorious Pentridge Prison. In the style that our listeners can't get enough of (you told us so!) Vaughn talks about some of the characters he guarded at Pentridge including the tragic and terrifying self-mutilator Garry David, remembered fondly by Chopper Read.
Show notes for Episode 86:
Your hosts are Meshel Laurie and Emily Webb
With thanks to Vaughn Ruddick
For more about Garry David, visit the show notes on our website
Missed our first episode with Vaughn? Listen to Episode #75 Pentridge Confidential with Former Guard Vaughn Ruddick
Like us on Facebook ​
Follow us on Instagram or Twitter
Support us on Patreon
If you have any information on the cases covered by this podcast, please contact Crime Stoppers on 1800 333 000
Thank you for listening!