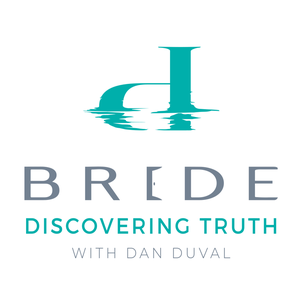 This week on Discovering Truth with Dan Duval, Dr. Marlene Carson, PhD, is back on the show! Marlene will discuss Rahab's Hideaway, her personal journey that has touched the world, and supporting surthrivers from human trafficking. In addition, Daniel will be releasing a pleasant surprise in this podcast… don't miss this show!
About Dr. Marlene Carson:
She is now one of America's foremost authorities on the subject of human trafficking and has become a major voice for justice. Dr. Carson is on the U.S. Advisory Council for Human Trafficking with the White House. She has founded Rahab's Hideaway, which is a residential treatment facility for trafficked victims and now runs The Switch.
More from Dr. Marlene Carson
If you want to be a part of the four people to donate $1,000 to help Marlene fill the gap, you can support Pieces of a Dream at rahabshopeofohio.org, there are several online ways to give (CashApp, Venmo, etc.). To support her by mailing a physical check, use this address:
Rahab's Hope of Ohio 178 West Schrock Road Suite B Westerville, Ohio 43081
You can learn more about Rahab's Hideaway (est.2008) by visiting endslaverynow.org/rahabs-hideaway. If you are missionary who wants to serve with Rahab's Hope of Ohio, visit their contact page: Contact Us - Rahab Hope (rahabshopeofohio.org). Also, you can find her at jointheswitch.org.