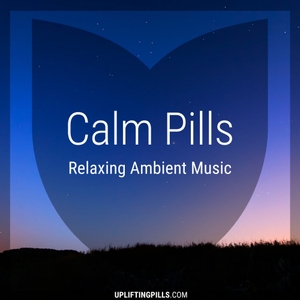 Calm Pills Ambient Radio (calmradio.uppmixes.com)
Podcast (calmpodcast.uppmixes.com)
 Instagram (instagram.com/upliftingpills)
As I lay my head to rest,
I pray my dreaming will be blessed:
With glittering starlight upon the moon,
Floating like a lost balloon.
With chuckling streams that catch the light,
And songbirds trilling with delight.
With soft white clouds in pure blue skies,
A lilting breeze that gently sighs.
With weeping willows that quietly droop
Their shadows, as they drape and stoop.
With blossom scents that chase the air,
Like children run without a care.
As I lay my head to sleep,
I pray my dreams are safe to keep.
― As I Lay My Head To Rest by Danielle Ward
Making this mix was a labor of love. If you feel like supporting Calm Pills online radio & podcast or showing your appreciation, buy me a cup of a coffee (uppmixes.com/donate). You can also share this with your friends, rate it or leave a review on Apple Podcasts or wherever you subscribed to this podcast. Thank you.
Also, did you know that I have another podcast called Chill Pills. It features the same quality of craftmanship and careful curation you've come to expect from this show but focuses on more genres of music spanning chillout, lounge, jazz, instrumental, lo-fi chill hop, etc. Check it out:
https://link.chtbl.com/ChillPills
Tracklist
00:00
Jon Hopkins ― Abandon Window
05:16
Rudy Adrian ― Moonwater
08:31
Rudy Adrian & Ron Boots ― Papanui Lagoon
10:53
Adham Shaikh & Tim Floyd ― Embers
15:05
Darshan Ambient ― Soft Land
22:00
Antonymes ― No Dominion [Demo Excerpt]
27:14
Robert Rich & Lisa Moscow ― Bija
37:32
Pepe Sitra ― Phoenix
42:32
Jeff Pearce ― Opening Theme
45:54
Rudy Adrian ― Eclipse
49:58
Alan Stivell ― La harpe, l'eau, le vent 1 (Telenn, avel, dour)
54:41