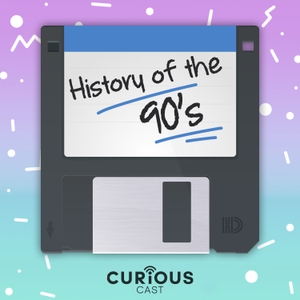 When Princess Diana, along with her boyfriend and driver were killed in a car crash on August 31, 1997, the course of history changed.  The 'People's Princess' and the mother to a future King was dead and a reckoning with the paparazzi was about to begin.  From the moment Diana began dating Prince Charles she was stalked by aggressive photographers who she would later say made her life unbearable.  Diana's brother said at her funeral that every editor in the UK who paid for intrusive photographs of the princess had blood on their hands following her death.  On this episode of History of the 90s we are looking back at the relationship between Princess Diana and the paparazzi and the changes that followed her tragic death.
Guest:
Mark Karloff, Los Angeles Photographer, and co-host of Paparazzi Podcast
www.paparazzipodcast.com
Twitter:  @Papsouljah
Instagram:  @Paparazzipodcast
Contact:
Twitter: @1990shistory
Facebook: @1990shistory
Instagram: @that90spodcast
Email:  [email protected]
Blog:  www.historyofthe90sblog.ca
See omnystudio.com/listener for privacy information.