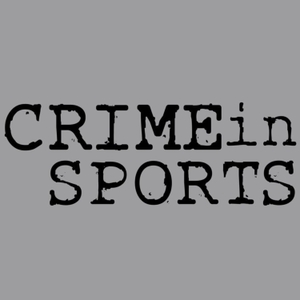 #251 - Punches, Death Threats & Uninsured Bentleys - The Ardentness of Dereck Chisora
04.06.2021 - By Crime in Sports
This week, we check out the story of a man who came from rough beginnings, to rise to the level of heavyweight champ, only to constantly do the wrong thing. He hits women, a simple post office parking lot disagreement turns into death threats, but there's nothing new there, as he threatens to kill just about everybody. In public.  Sometimes, on camera. His crazy must be heard to be believed!
Show an aggressive side at an early age, threaten to kill people you disagree with, and always do a little more crazy stuff with Dereck "War" Chisora!!
Check us out, every Tuesday!
We will continue to bring you the biggest idiots in sports history!! 
Hosted by James Pietragallo & Jimmie Whisman 
Donate at... patreon.com/crimeinsports or with paypal.com using our email: [email protected] 
Get all the CIS & STM merch at crimeinsports.threadless.com 
Go to shutupandgivememurder.com for all things CIS & STM!! 
Contact us on... twitter.com/crimeinsports 
facebook.com/Crimeinsports 
instagram.com/smalltownmurder