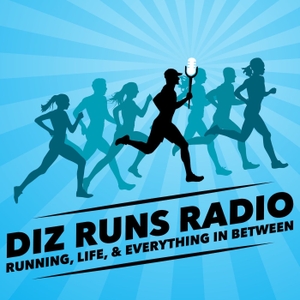 The holidays are coming.
And I don't know about you, but I know that for me staying on track (or at least semi-on track) with my diet this time of year is a bit of a balancing act.
In today's quick tip, I'll give you some ideas for how I try to enjoy a few extra sweets and treats over the holidays without going overboard. Hopefully they will help you stay on the wire as well.
Check out the full blog post for this episode, including memes/GIFs, at http://DizRuns.com/787.
Today's Episode is Sponsored by Knuckle Lights
See and be seen on your next run by using a set of Knuckle Lights. http://knucklelights.com
Love the show? Check out the support page for ways you can help keep the Diz Runs Radio going strong!
http://dizruns.com/support
Become a Patron of the Show!
Visit http://Patreon.com/DizRuns to find out how.
Get Your Diz Runs Radio Swag!
http://dizruns.com/magnet
Subscribe to the Diz Runs Radio
Find Me on an Apple Device http://dizruns.com/itunes
Find Me on an Android http://dizruns.com/stitcher
Find Me on SoundCloud http://dizruns.com/soundcloud
Please Take the Diz Runs Radio Listener Survey
http://dizruns.com/survey
Win a Free 16-Week Training Plan
Enter at http://dizruns.com/giveaway
Join The Tribe
If you'd like to stay up to date with everything going on in the Diz Runs world, become a member of the tribe!
The tribe gets a weekly email where I share running tips and stories about running and/or things going on in my life. To get the emails, just sign up at http://dizruns.com/join-the-tribe
The tribe also has an open group on Facebook, where tribe members can join each other to talk about running, life, and anything in between. Check out the group and join the tribe at https://www.facebook.com/groups/thedizrunstribe/