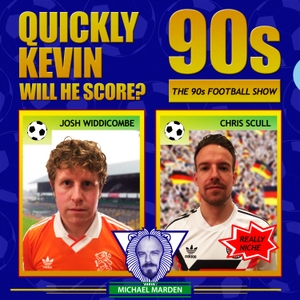 Quickly Kevin Film Club: 'Dangerous Game' (2017)
Welcome to the fourth episode of the QK film club. This time round we're casting our eyes over the Callum Best and Darren Day football / crime hybrid, Dangerous Game. It's not good. In a good way. We think. But who knows any more.
If you've got any suggestions for other football based movies worth watching let us know...
Thanks,
Chris, Josh and Michael.
Twitter: @quicklykevin
Facebook:quicklykevin
Instagram: quicklykevin
Email: [email protected]
 See acast.com/privacy for privacy and opt-out information.