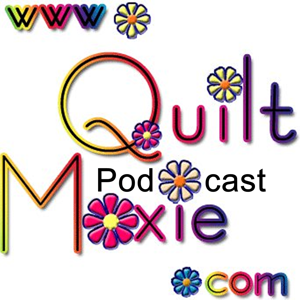 QuiltMoxie the Podcast meets Craftsy by Ariana ...knitting quilting sewing
By Ariana Hipsagh (QuiltMoxie)
What's QuiltMoxie the Podcast meets Craftsy by Ariana ...knitting quilting sewing about?
QuiltMoxie The podcast where QuiltMoxie meets Craftsy.
Join your Host Ariana, who is enrolled in many Craftsy.com online classes, and come along as she shares her class progress with you. Craftsy is and online community dedicated to providing the best education and resources for crafters.
You will find show notes and everything QuiltMoxie at www.QuiltMoxie.com . Get Social with QuiltMoxie and leave your comments and feedback at your favourite hangout, on iTunes or by email.