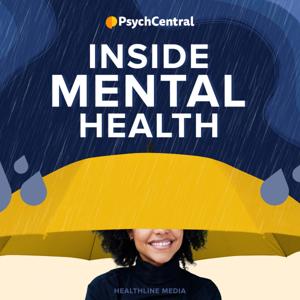 What do you picture when you think of someone who has anorexia?  Today's guest shares her journey with anorexia, from her sickest points, her diagnosis and treatment, and what life is like now that she is in recovery. She tells us how society's limited understanding of eating disorders contributes to the care of those most in need being ignored.
Anorexia survivor and mental health advocate Alex Carroll shares her firsthand experiences of her recovery journey. She candidly talks about what it was like to be inpatient, what happened to her after getting out of the hospital, and how anorexia is so much more than an out-of-control diet. Join us for a powerful firsthand account of life with anorexia.  
To learn more or read the transcript, please visit the official episode page.
Guest Bio
Alex Carroll is a mental health advocate with a passion for educating the community and raising awareness about the reality of eating disorders in society. After being diagnosed with anorexia nervosa during her sophomore year of college, Alex went to an inpatient treatment facility to begin her recovery journey. Now authentically navigating her own recovery, she uses her experience in a positive way by speaking at various universities and events, organizing philanthropic initiatives focused on mental health, mentoring students living with an eating disorder, and supporting families that have a loved one going through treatment. Visit her on Instagram @alexcarroll98.
About the Inside Mental Health Podcast Host
Gabe Howard lives with bipolar disorder and is a nationally recognized speaker and podcast host. He is the author of the book, "Mental Illness is an Asshole and other Observations," available from Amazon; signed copies available directly from the author. To learn more about Gabe, please visit gabehoward.com.