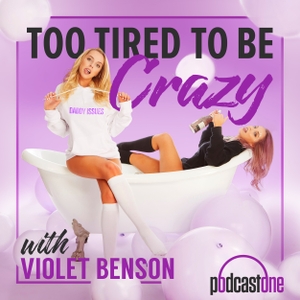 Demi Burnett from The Bachelor Franchise joins me on this episode as we talk about everything from toxic relationships to childhood trauma to our love for masturbating! you're not gonna wanna miss this one!
Timestamps:
0:00 - 25:00 -
We discuss Demi's breakup, our relationship fears, toxic relationships - our addiction to high n lows, why we stay, what draws us, our dating pattern, how to let go, and steps to loving yourself again.
25:00 - 47:43 -
Demi opens up about her complicated relationship with her mother from physical abuse, neglect, her mother being incarcerated, and forgiving an absent parent for not being there.
47:43 - 1:11:31 -
We end the podcast like two drunk girls in the club bathroom n gush how much we love each other, our love for masturbating, tips on cumming during sex, Demi's love for getting eaten out, and advice on how to love your vageen.
Follow @Tootiredtobecrazy on Instagram and don't forget to subscribe! See you next Thursday! <3