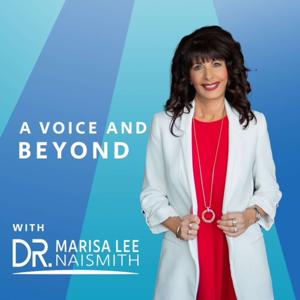 Life is full of unforeseen situations or scenarios that create an unexpected set back & stress is a normal human reaction that happens to everyone. Unfortunately, most of us don't get to choose how stressful our lives are & at times we don't have the opportunity to take it off our wish list. COVID-19 is a perfect example of that. As we near 2022, many of us begin reflecting on the year that was and start to visualise our future in the New Year ahead. If you are someone who consistently gives up or throws the towel in on their goals, dreams and aspirations, it could be that you need to reframe the way you interpret life. In this solo episode, I explain how the language we use, not only influences the way we think and feel, but it also manifests into our futures. The more we can work on reprogramming our thoughts, the closer we can come to making 2022 the best year of our lives. It's mind over matter!
For more go to https://drmarisaleenaismith.com/42
Like this episode? Please leave a review here - even one sentence helps!
Follow me on Instagram.