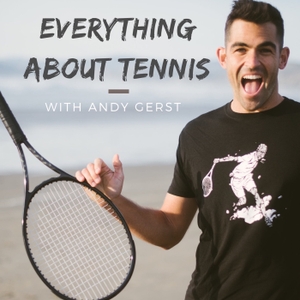 Sam Querrey On ATP Life, Competing Against The Best and Handling Wins and Losses (Ep. 38)
04.30.2019 - By Everything About Tennis
ATP Tour veteran Sam Querrey joins the podcast to talk about the highlights of his career, what it's like to play the best players in the game (Roger Federer, Rafael Nadal, Novak Djokovic, Andy Murray and more) and how he handles the ups and downs of life on the pro tour. There's tons of fun stuff and helpful tips in this one, so sit back and enjoy!
Sam Querrey grew up in the Thousand Oaks area outside of Los Angeles, CA where he was one of the best junior players in the nation. At 18 years old he decided to turn pro and quickly vaulted inside the top 150 ATP in just a few months. For the better part of a decade Sam has been one of the best American male players of this generation and has been a mainstay inside the top 100 in the world. He's been a Wimbledon semi-finalist, multiple ATP title winner and US Davis Cup team member.
Follow Sam on Instagram --> https://www.instagram.com/samquerrey/
-------
Follow me on Instagram (https://www.instagram.com/andygerst10s) to stay up to date on new podcast episodes or be sure to SUBSCRIBE on Soundcloud, iTunes and Stitcher!
Also, be sure to check out Cadence Insoles and the new Spring 2019 collection from Adidas Tennis via the links below:
adidas Men's Spring MatchCode 9" Short:
http://bit.ly/adiSpringMatchCodeShort
Cadence Insoles:
http://bit.ly/CadenceInsoles
adidas SoleCourt Boost Parley:
http://bit.ly/adiSoleBoostParley
adidas adizero Ubersonic 3 Parley:
http://bit.ly/adiUber3Parley
adidas Men's Spring Parley Polo:
http://bit.ly/adiParleyPolo
adidas Men's Spring Parley 9" Short:
http://bit.ly/adiParleyShort
adidas Men's Spring Parley Pocket T-Shirt:
http://bit.ly/adiParleyPocketTee