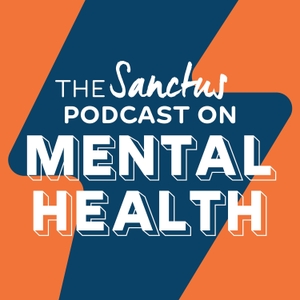 For the first time on Sanctus we got a group of people together to share their stories and talk about mental health in a group.
Jack, Nathan and Carl joined us at Sanctus for a roundtable discussion on all things masculinity.
We could have talked for hours and in this show we touched on so many different parts of masculinity and manhood. We talked about our experiences at school, relationships with our Dad's and how we're all being a man now.
This discussion is rich with insight, funny stories and lots of vulnerability; all from a group of guys, which can be rare to see.
This is a first for Sanctus, but we're sure we'll do many more roundtables, because coming together as a group is incredibly valuable and is a great way to create a safe space.
Thanks to James, Jack Barker (@jackbarker02), Nathan Dundovic (@ndundovic)& Carl Martin (@carlmartin_) for taking the time to contribute to this podcast.
If you want to check out the video of this event, head to our YouTube page -> https://youtu.be/SVoaHFSaw5s
Music Credit:
Title: Rêveur
Artist: PEYRUIS
Genre: Dance & Electronic
Mood: Calm
Download: https://goo.gl/H3ydiz