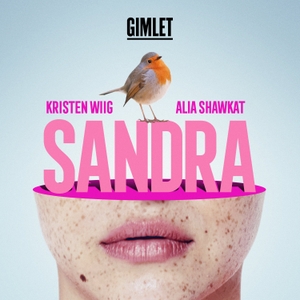 What's Sandra about?
Helen's always dreamed of ditching her hometown, so when she lands a job at the company that makes Sandra, everyone's favorite A.I., she figures it's the next-best thing. But working behind the curtain isn't quite the escape from reality that Helen expected.
Directed by Sebastian Silva; written by Kevin Moffett and Matthew Derby; executive produced by Mimi O'Donnell; produced by April Lamb, Katie Pastore and Matthew Boll; associate produced by MR Daniel; sound design and editing by Ryan Billia; mixed by Matthew Boll; score by Daniel Brunelle; Special thanks to Mary-Kim Arnold, Eli Horowitz, Corinna Vallianatos and Alex Blumberg. Sandra is a production of Gimlet Media.