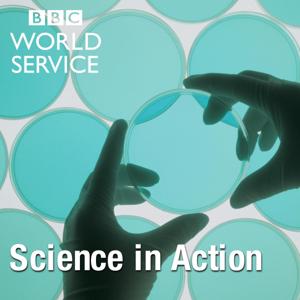 This week the UK parliament voted to accept the Government's continued cap on Official Development Aid. This disappointed many researchers around the world, funded directly and indirectly through various scientific funding structures enabling international collaboration on some of the global challenges facing all of us. These funding mechanisms make for a small fraction of the overall amount, but they have been hit hard, with many projects closing altogether.
There had been hope amongst the scientific community that the cap – from 0.7% down to 0.5% of the UK's Gross Domestic Income – might have been in place just for a year. But it seems like the criteria set to judge when the level of aid might rise again imply that it is unlikely to happen for several years at the earliest.
What, asks Science in Action, does that mean to the world of scientific collaboration on such topics as climate change, contagious disease, and emergency planning?
Researchers Chris Trisos and Jenni Barclay, with journalist Robin Bisson of Research Professional News, update us on the story.
In Zambia, where covid testing remains scarce, a project run by Boston University's Christopher Gill has been estimating the prevalence of covid in the capital Lusaka by taking nasal swab samples from the noses of around one in five of those recently deceased, in the morgue of a major hospital. Tantalisingly, his team have seen over the last few months a sharp rise in cases to the extent that in June, nearly 90 percent of the cadavers tested positive for covid. But as Chris describes, unrelated to the UK cuts, their funding has now run out, so where the graph leads from here we may not learn for a long time.
Presented by Roland Pease
Produced by Alex Mansfield.
(Image: Getty Images)