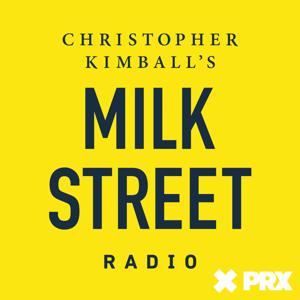 Today, author Luisa Weiss offers some of her favorites from Eisenbahnschnitten to Kartoffelstrudel. Plus, journalist Rowan Jacobsen demystifies the truffle, Adam Gopnik talks luxury foods, and we learn how to make a creamy Amalfi-style lemon risotto.
Get the recipe for our Lemon and Shrimp Risotto With Fresh Basil https://www.177milkstreet.com/recipes/basil-lemon-shrimp-risotto
We want to hear your culinary tips! Share your cooking hacks, secret ingredients or unexpected techniques with us for a chance to hear yourself on Milk Street Radio! Here's how: https://www.177milkstreet.com/radiotips
Sponsors:
This holiday, give one annual membership and get one free! Go to MASTERCLASS.com/milk today.
Murray's Cheese Murray's Monthly Clubs offer five tasty options for every level of cheese lover, whether you're new to cheese, a total curd nerd, or just looking for a delicious snack. Go to www.murrayscheese.com/milkstreet and use promo code MILKSTREET for $15 off your first subscription.
Resources for listeners via All-Clad.com can go to shop our cookware collections at All-Clad.com Special offer code: MILKSTREET10 Hosted on Acast. See acast.com/privacy for more information.