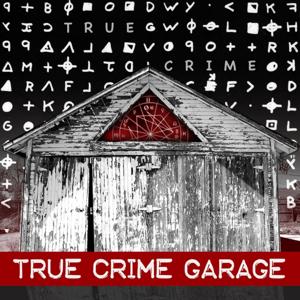 Serial Killer Phone Call ////// 544
Part 1 of 1
www.TrueCrimeGarage.com
Longtime listeners of one of the world's most popular and longest running radio shows have always been very creeped out by a call that came into the Howard Stern show more than 20 years ago. People have been fascinated by this call and it's still talked about today. Back in 1997 a man calling himself "Clay" called the Howard Stern show saying he has killed 12 women and he wants to kill more. Renewed interest in this call really started popping up this last summer and here at the Garage we started receiving emails from those of you that wanted to hear the "Clay" call again. This week we crack a couple of Christmas beers and analyze the "Serial Killer Phone Call." Merry Christmas to all and Cheers from the Garage boys!
Beer of the Week - Shiner Holiday Cheer!
Garage Grade - 5 out of 5 Bottle Caps!
Our show - True Crime Garage "Off the Record" is available only on Stitcher Premium. For a FREE month of listening go to http://stitcherpremium.com/truecrimegarage and use promo code GARAGE