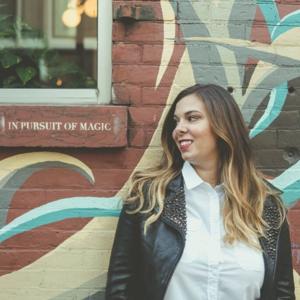 Sex Series- The 5 Building Blocks to a Healthy Sexuality
06.07.2018 - By Mindful Parenting
Special guest Dr. Lanae St.John, known as The MamaSutra, is a board-certified sexologist with the American College of Sexologists and a professor of human sexuality at City College of San Francisco. She's been named one of the top 100 sex blogging superheroes by Kinkly.com every year since 2013.
Dr. Lanae has been quoted in Forbes.com, Huffington Post, livestrong.com, Popsugar, and Women's Health Magazine and she's been a guest on multiple podcasts including Sex Out Loud, Sex Nerd Sandra, and Sexology. In addition, she is a writer and blogger with an upcoming parenting book that has a human sexuality focus. Lanae lives in the San Francisco Bay Area with her partner and two daughters.
http://www.themamasutra.net/ Hosted on Acast. See acast.com/privacy for more information.