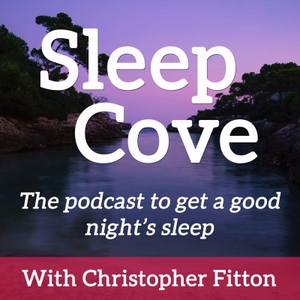 Please consider becoming a Patreon supporter here - https://www.patreon.com/SleepCove
Sign up to the newsletter for updates and news!!! – Here https://mailchi.mp/c8b176882b0d/sleepcove
Follow on social media here:
Facebook Group here - https://www.facebook.com/groups/929637904095962/
Instagram here - https://www.instagram.com/sleep_cove/
Twitter - here - https://twitter.com/chris_fitton
Facebook Page here - https://www.facebook.com/SleepCove/
This podcast aims to help you get a relaxing night's sleep. Hypnosis is a process of relaxation where sub-conscious suggestions enter your mind to reinforce positive changes. Do not listen to any Hypnosis whilst driving or operating heavy machinery. Listen to this podcast where you can safely sleep. Sleep Cove does not provide or replace professional medical advice diagnosis or treatment. Sleep Cove is not responsible or liable any loss, damage or injury arising from the use of this content.
 
___________________________________________________...