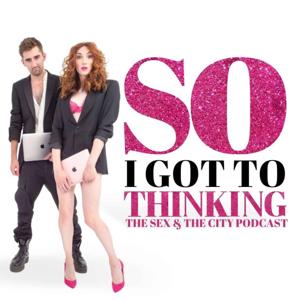 So I Got to Thinking - The Sex and the City Podcast
By Juno Dawson and Dylan B Jones
What's So I Got to Thinking - The Sex and the City Podcast about?
Can you be friends with an ex? How often is normal? Are all men freaks?
So I Got to Thinking is a hilarious new podcast from bestselling author and journalist Juno Dawson and the editor of QX Magazine Dylan B Jones. Each week, the friends (and sexperts) rewatch the classic HBO sitcom Sex and the City and then attempt to answer Carrie Bradshaw's soul-searching, and occasionally ridiculous, questions for the modern day. See acast.com/privacy for privacy and opt-out information.