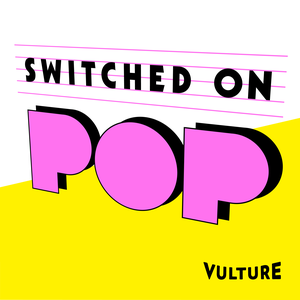 Sounds Like Teen Spirit (with Elle Fanning)
04.23.2019 - By Switched on Pop
Pop is inseparable from reality TV singing competitions. From Eurovision to American Idol, scores of stars got their start in singing competitions. We've long overlooked this influence on pop, but were inspired to look into the phenomenon by the release of Teen Spirit, a pop-musical film about a fictional singing competition .
What is the history of these shows? Who got their big break on one? Is there a singing show musical aesthetic? We hit the books and records to find out, and the answers might surprise. Finally we speak with Elle Fanning, who plays contestant Violet in the film, about what it takes to train to be a singer primed for national fame.
Songs DiscussedElle Fanning - Dancing On My OwnFrank Sinatra with The Hoboken Four on the Major Bowes Amateur HourGladys Knight on the Original Amateur HourAbba - WaterlooCeline Dion - Ne Partez Pas Moi Alanis Morisette on Star Search Girls Tyme with Beyoncé on Star SearchKelly Clarkson - A Moment Like ThisWhitney Houston - I Have NothingNina Simone - Feeling GoodJanis Joplin - Piece of My HeartSusan Boyle - I Dreamed A DreamElle Fanning - Don't Kill My Vibe (originally by Sigrid)Recommended listeningMavis Staples - AnytimeAnderson Paak - VenturaThe Beths - Future Me Hates MeMax, Quinn XCII - Love Me LessKhalid, John Mayer - Outta My Head* Correction: Though non-European countries do compete in Eurovision, Canada has not competed in the contest. Celine Dion represented Switzerland in her performance of "Ne Partez Pas Moi Celine" in 1988.
Learn more about your ad choices. Visit megaphone.fm/adchoices