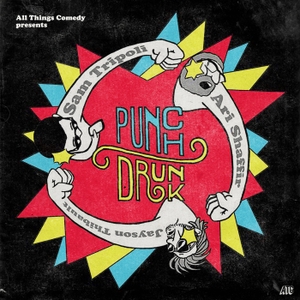 Comedian David Deery joins host Jayson Thibault in studio for a unique and entertaining edition of the show that includes a number of listener calls, a discussion of Mia Khalifa's career, and a recap of the latest UFC card.
If you're interested in playing in the fantasy league, tweet @PunchDrunk to let us know what you'd do to get in.
Visit SeatGeek and buy tickets using the code "PunchDrunk" to get $20 off your first purchase.
Head over to BETDSI.com and get $10 free betting cash by using our code "Punch25" when registering.
To support the show directly and gain access to the weekly Super Secret Pod visit www.patreon.com/punchdrunksports.
Past guests include Joe Rogan, Duncan Trussell, Bert Kreischer (again), Pauly Shore, Tom Segura, Bobby Lee, Brody Stevens, Don Barris, Jason Ellis, Bryan Callen, Brian Redban, Josh Barnett, Brendan Schaub, Steve Rannazzisi, Tait Fletcher, and many, many others.