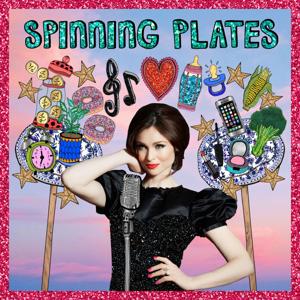 Stacey Heale is a writer and former fashion academic and mum to 2 little girls.  I have followed her on Instagram for a long time. 
Five years ago her artist musician husband Greg was diagnosed with bowel cancer, on their second child's first birthday. Stacey and I talked about how she then took voluntary redundancy to spend all the time she could with Greg, how she had to navigate first his illness, and then his death six months ago. She explained how she is now trying to establish life with her daughters -  just the three of them - without Greg.  
Somehow Stacey manages to make us both laugh even while talking about such a bleak subject. I can't wait to read her forthcoming book based on the warts and all truth about death and grieving. I guarantee it will be funnier than it sounds!
Spinning Plates is presented by Sophie Ellils Bextor, produced by Claire Jones, and post-production is by Richard Jones. Hosted on Acast. See acast.com/privacy for more information.