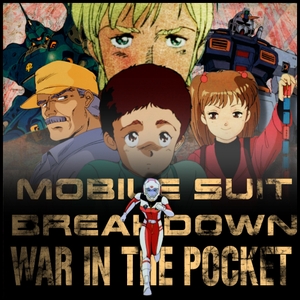 Show Notes
This week, we recap, review, and analyze Mobile Suit Zeta Gundam (機動戦士Ζガンダム) episode 19 - Cinderella Four (シンデレラ・フォウ), discuss our first impressions, and provide commentary and research on Attachment Theory.
- Wikipedia pages for Attachment Theory, John Bowlby, the Strange Situation protocol, and Attachment in adults.
- Paper that addresses attachment in adolescents.
- An overview of Adult Attachment Theory and some of the research behind it.
- And an even shorter overview on attachment in adults and how it affects relationships.
- We didn't discuss it in depth, but if you're curious, here are articles from the APA (American Psychological Association), NPR (National Public Radio), and the New York Times about how the conditions experienced by institutionalized children in Romania affected them (in terms of attachment, neurological development, and long-term effects). The New York Times article also discusses some of the history of attachment theory in popular discourse, and the controversies around it.
- Wikipedia page for Michelangelo's "Pieta" (one of the most famous).
You can subscribe to the Mobile Suit Breakdown for free! on fine Podcast services everywhere and on YouTube, follow us on twitter @gundampodcast, check us out at gundampodcast.com, email your questions, comments, and complaints to [email protected]
Mobile Suit Breakdown wouldn't exist without the support of our fans and Patrons! You can join our Patreon to support the podcast and enjoy bonus episodes, extra out-takes, behind-the-scenes photo and video, MSB gear, and much more!
The intro music is WASP by Misha Dioxin, and the outro is Long Way Home by Spinning Ratio, both licensed under Creative Commons CC BY 4.0 license. Both have been edited for length.
Mobile Suit Breakdown provides critical commentary and is protected by the Fair Use clause of the United States Copyright law. Gundam content is copyright and/or trademark of Sunrise Inc., Bandai, Sotsu Agency, or its original creator. Mobile Suit Breakdown is in no way affiliated with or endorsed by Sunrise, Bandai, Sotsu, or any of their subsidiaries, employees, or associates and makes no claim to own Gundam or any of the copyrights or trademarks related to it.
Copyrighted content used in Mobile Suit Breakdown is used in accordance with the Fair Use clause of the United States Copyright law. Any queries should be directed to [email protected]
Find out more at http://gundampodcast.com